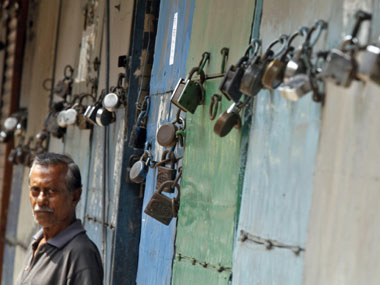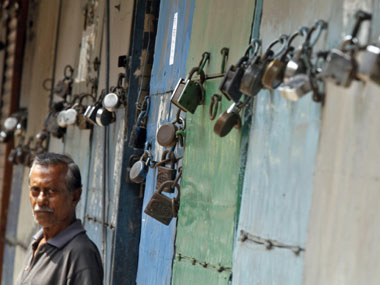 A tragedy hit the two-day strike as a trade union leader died near Ambala bus depot after being hit by a bus he was trying to stop from plying. District president of Haryana Roadways Workers Union Inder Singh Bhadana alleged that the district administration tried to forcibly ply the bus, which hit Singh.

"The incident took place around 4am this morning when Narender Singh, a bus driver by profession, tried to stop the vehicle which was being taken out from the Ambala Depot despite the strike," Bhadana told the media.

Major Indian trade unions across sectors have called a two-day strike while the government has also declared a holiday for educational institutions in Bangalore. The transport sector joined in as all four road transport corporation buses will remain off the road from 6 a.m. to 6 p.m. After autorickshaw drivers' unions also decided to play its role in the strike, Home Minister R. Ashok appealed the union to "not inconvenience commuters".

All government offices will also remain shut while the government hospitals are expected to function with skeletal staff. Nevertheless, medical stores and petroleum outlets are expected to remain open.

Moreover, normal life in Delhi will also be affected as various trade unions in the city have extended their support to the agitation. Delhi transport minister Ramakant Goswami said around 1,000 RTV (rural transport vehicles) and tourist buses will ply on DTC routes for next two days.

"These buses have been allowed to ply on DTC routes under special service. The buses would display DTC route numbers and charge DTC fares," Goswami said.

Important examinations from the ISC XIIth board exam to Bangalore University's postgraduate exams have been postponed while Visvesvaraya Technological University has not rescheduled its first semester M.Tech exams.