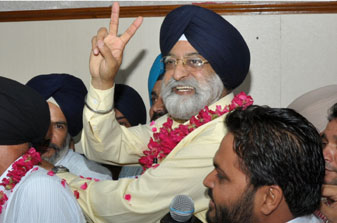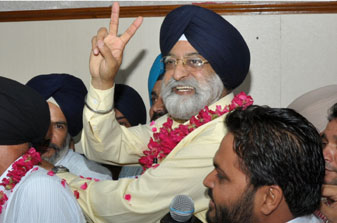 Patiala Mayor has been asked to hand in his resignation after his shadow looms over a murder case. Party secretary Daljit Singh Cheema conveyed Akali Dal president's message to the Mayor to immediately resign in the wake of his daughter-in-law's murder.

Cheema said: "Akali Dal president Sukhbir Singh Badal has directed Mayor of Patiala Municipal Corporation Jaspal Singh Pradhan to immediately tender his resignation from the post of mayor in view of the case registered against him."

Pradhan, his alleged second wife Paramjit Kaur and son Harpreet Singh are named in the murder conspiracy of Parampreet Kaur who was found dead in her house in Patiala on Saturday. However, Pradhan claims not to be related to Paramjit and Harpreet. He maintains that Paramjit is a friend's wife whom he had been helping.

A thorough investigation is to take place under the supervision of Inspector General of Police (IGP) Shashi Prabha Diwedi and direct instructions of Punjab Chief Minister Parkash Singh Badal.

"The three member team, comprising the IGP, Deputy Inspector General RK Jaiswal and Superintendent of Police Balbir Singh, has been sent to the spot and chief minister has directed the team to submit the report at the earliest," a government spokesman said.

Due to increased pressure from the Deputy Chief Minister Sukhbir Singh Badal, Jaspal Singh Pradhan handed his resignation through post on Tuesday. Even after being charged with the murder, Pradhan insists being innocent while declaring his faith in the system that will grant him justice.