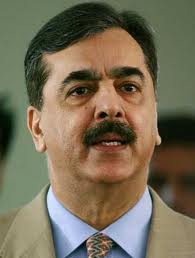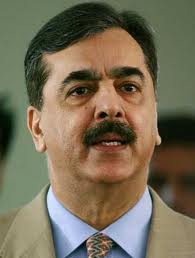 Former Prime Minister Yusuf Raza Gilani is under the scrutiny of apex court and investigation bodies as he no longer enjoys the right to immunity. The Ministry of Law and Justice made an attempt to interfere by directing Hussain Asghar, Investigation Officer in the Haj scam to impede the probe.

The Supreme Court of Pakistan has sought an explanation from the Ministry of Law and Justice for its role in the investigation of Haj scandal. The apex court has also issued notices to Yusuf Raza Gilani, Ministry of Law and Attorney General for Pakistan to come forward and clear their stance regarding the immunity of the former premier.

The Haj corruption case was heard by a three-member bench of the apex court, headed by Chief Justice Iftikhar Muhammad Chaudhry and comprising Justice Gulzar Ahmed and Justice Sheikh Azmat Saeed on Tuesday.

The bench directed Gilani to either appear in person or have a lawyer represent him in the court to explain his position on whether or not he could be questioned over his alleged role in the corruption case.

"As Yusuf Raza Gilani was no more the prime minister, then how could he claim immunity," the CJ remarked.

Hussain told the court that immediately after the Haj scam; a dramatic increase in Gilani's assets was noticed. He also notified the court that former religious minister Hamid Saeed Kazmi is on bail, former secretary establishment was in the United States and Rao Shakeel is under police custody while his accounts have been seized.