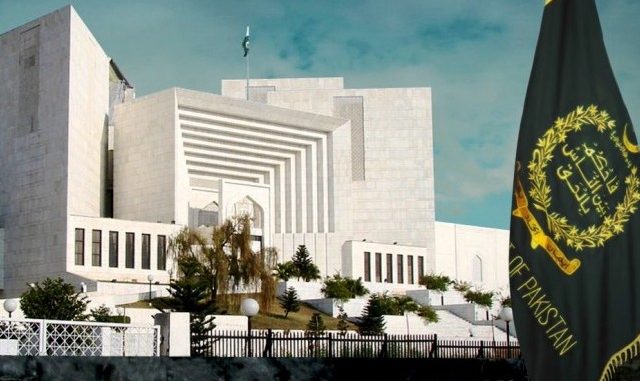 The Supreme Court of Pakistan is to determine whether National Accountability Bureau (NAB) Chairman Admiral (Retd) Fasih Bokhari's appeal against contempt of court proceedings is maintainable or not.

Five-member bench of the Supreme Court, headed by Justice Anwar Zaheer Jamali, issued notices to Attorney General of Pakistan Irfan Qadir. The bench ruled that it should first get clarification on whether any intra-court appeal (ICA) could be heard against an interim order or not. The bench included Justice Mian Saqib Nisar, Justice Ejaz Afzal Khan, Justice Muhammad Athar Saeed and Justice Iqbal Hameedur Rehman.

"I have heard your arguments but I am still not satisfied whether the ICA was maintainable or not. An appeal is accepted against a final order and not an interim order," observed Justice Saqib Nisar.

Justice Jamali maintained that in the initial phase, the maintainability of ICA should be determined and later the arguments can be forwarded on merit. Referring to the cases against former Prime Minister Yousaf Raza Gilani, Justice Khosa said the appeal in his case was rejected but not on a technical basis of non-maintainability.

The SCP urged the counsel to present firm evidence in support of his arguments on the petition's maintainability. The case was later adjourned till Friday (today). Meanwhile, the apex court heard another intra-court appeal in another contempt of court case against former Interior Minister Rehman Malik.