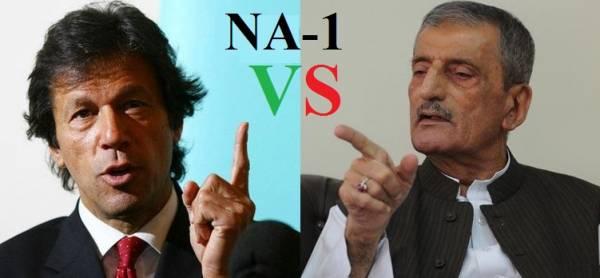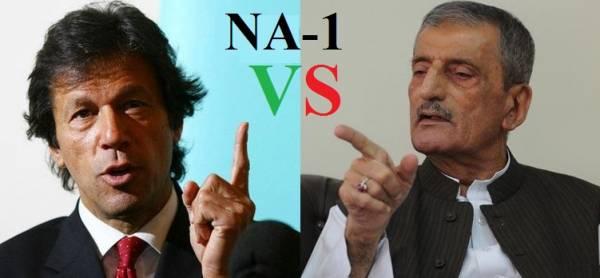 One of the newly rising political leaders in Pakistan, Imran Khan, has decided to contest elections from Peshawar – the first constituency of the National Assembly on the Election Commission's list.

Imran Khan will be facing a tough fight from ANP's Ghulam Ahmad Bilour who has been winning the seat, NA-1, for decades. Experts believe that Bilour has a strong hold in the area and his governance is often highly appreciated. PTI Chairman Imran Khan is expected to bring his best game if he wants win the NA-1 seat in Peshawar.

Politics in Peshawar have always been very interesting. Somehow, the constituency of NA-1 has always attracted the big fish – Shaheed Benazir Bhutto of PPP-P stood and lost against Bilour in 1990. Bilour also won 1997 and 2008 elections from here. He is fully prepared to face Imran Khan of PTI, Haji Shahnawaz of JUI-F, Afzal Khan Panyala of PML-N, Zulfiqar Afghani of PPP and JI's Shabbir Ahmad Khan in May 11 General Election.

Trends show that the electorates in NA-1, Peshawar, have never supported an outsider. Despite Imran Khan being an outsider, his party workers seem active in the area. On the other hand, ANP is also running its election campaign on full swing. It is important to consider that militants have spread chaos in the area and threatened politicians from running election campaigns. Bilour has time and again complained about direful security conditions in the area.