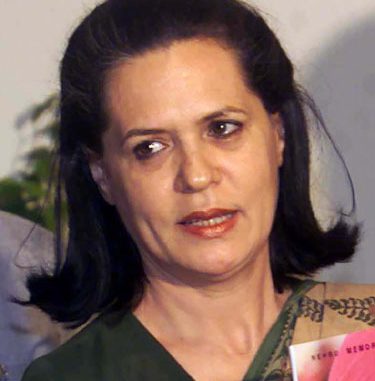 Congress leader Sonia Gandhi dismissed the prevailing demand for Prime Minister Manmohan Singh's resignation over the coal-gate issue. When journalists asked for her opinion on the matter, she responded saying let the opposition ask.

Ms. Gandhi, parliamentary affairs minister Kamal Nath and other prominent lawmakers met to discuss the way forward after the Opposition attacked the government with determination, demanding the Prime Minister to step down in the wake of coal-gate issue. BJP has also urged law minister Ashwani Kumar to hand in his resignation.

"The UPA government first indulges in corruption and then subverts institutions to suppress the truth. It stands exposed before the country. The UPA government has forfeited its right to govern. BJP demands that the Prime Minister and the Law Minister resign immediately," BJP Deputy Leader in Rajya Sabha Ravi Shankar Prasad said.

Headed by L K Advani, the BJP parliamentary party passed a resolution and accused the government with hiding the truth in the coal scam. The opposition party urged the law minister to comment on his alleged role in vetting the CBI affidavit for the Supreme Court on the coal scam inquiry.

"The BJP parliamentary party today has resolved that in the light of the series of scams and the present way in which the government has sought to suppress the truth from coming out, Dr Manmohan Singh must resign and the law minister Ashwani Kumar must be sacked," Ravi Shankar Prasad added.