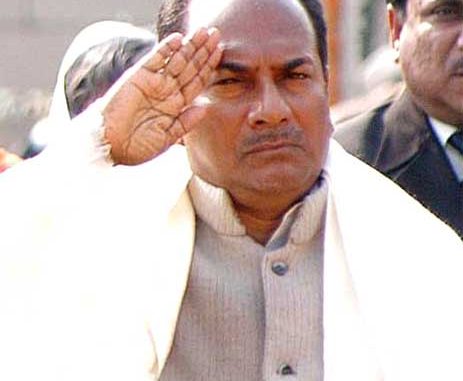 Responding to the illegal Chinese incursion into Indian land in Daulat Beg Oldi (DBO) sector in eastern Ladakh, Defence Minister A K Antony claimed that the government will take every step to protect India's sovereignty.

"We are taking every action to protect our interest… We will take every step to protect our interest," he said outside Parliament House.

According to credible sources, a platoon-strength of China's People's Liberation Army (PLA) marched 10-km inside the Indian territory in Burthe in DBO sector on the night of April 15 and established a tented post there. A Chinese Army Platoon usually consists of around 50 men. Initially, China dismissed the reports labeling them as false alarm but now the governments of both countries are trying to resolve the matter through peaceful talks.

"We stand by our Foreign Ministry's statement. Chinese troops have not trespassed into India," said an official at the Chinese embassy in New Delhi.

India and China have a history of clashes based on territorial boundaries, especially over Arunachal Pradesh and parts of Ladakh under Jammu and Kashmir. In 1962, both the countries fought a brief war over Aksai Chin (Ladakh region) and Arunachal Pradesh. Later, they signed agreements to respect the Line of Actual Control. The 4057 km-long Line of Actual Control (LAC) is the effective border between India and People's Republic of China (PRC).