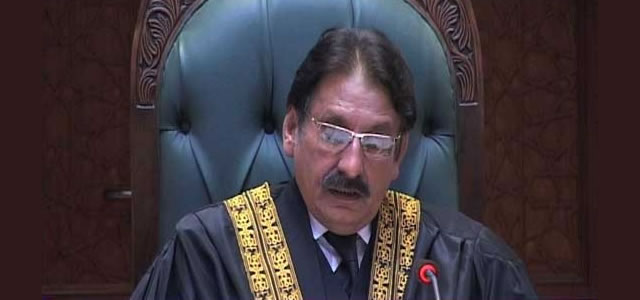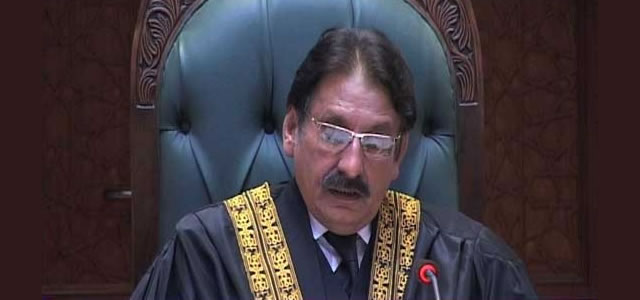 Supreme Court of Pakistan might soon be taking a big leap forward by digging into the intricate cases involving Swiss banks. During a case hearing of illegal appointments in the National Accountability Bureau (NAB), Chief Justice Iftikhar Muhammad Chaudhry indicated that the apex court plans to facilitate in bringing hefty sums back from Swiss banks.

During its last term, Pakistan People's Party (PPP) lost its prime minister in a graft case. Cases involving Swiss banks are by and large linked to a number of PPP members, including late Benazir Bhutto. A mere indication by CJ Chaudhry should be enough to alarm President Asif Ali Zardari.

CJ Chaudhry said that although the government has officially requested the Swiss banks to reopen dormant graft case against President

Zardari, it is essential to know the amount of money stored in Swiss banks. Earlier last year, the SCP disqualified then Prime Minister Yousaf Raza Gilani from holding a seat in Parliament from the date of his conviction for contempt of court. The decision came in the wake of Gilani's refusal to officially request the Swiss authorities to reopen the dormant graft case, which was later done by the next PM Raja Pervez Ashraf. Gilani alleged that President Zaradri enjoys constitutional immunity from criminal prosecution.

During the trial, the three-member bench directed the NAB to furnish the certified copies of references, which were filed in the matter related to the illegal appointment of Adnan A Khawaja as OGDCL MD and Ahmad Riaz Sheikh as additional FIA director general.