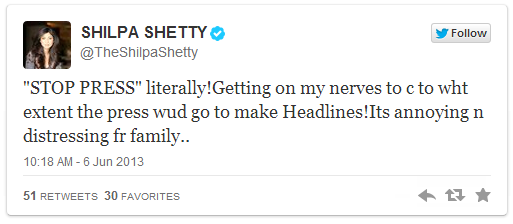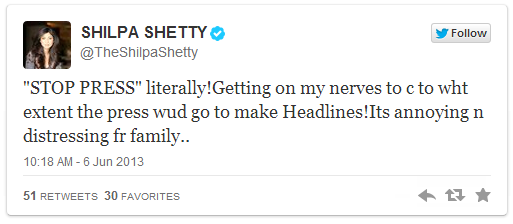 Co-owner of Rajasthan Royals Raj Kundra has allegedly confessed to betting in the much notorious Indian Premier League 6 on Wednesday. Sources in the Delhi Police have confirmed that the businessman was interrogated all day yesterday regarding the spot-fixing case.

Apparently, Kundra has been betting on the IPL for the last three years. The Delhi Police has confiscated his passport to restrict him from leaving the country. For the record, betting on all sports except horse-racing is illegal in India.

The investigation went on another level when Delhi Police abruptly arrested three cricketers last month. Ever since, several bookies have been detained and investigated in what appears to be a mafia crime. One lead has led to another and a number of arrests ranging from actors to businessmen have been seen.

On the other hand, Bollywood actress and Kundra's wife Shilpa Shetty has harshly criticized the press for creating a wrong impression and manipulating facts. Shetty expressed deep-rooted anger at Indian media for presenting facts in an uncalled for manner which has led to bad publicity for the family.

"'STOP PRESS' literally!Getting on my nerves to c to wht extent the press wud go to make Headlines!Its annoying n distressing fr family..," she tweeted.

"To c news misconstrued n misreported. Pls spk 2 the Real officials in charge and get the REAL story rather than ure PAID (unreliable) sources," she posted next.

"Just to reiterate,we will do all it takes to reach to the bottom of this "spot fixing case" and be of complete help till that happens!," Shilpa wrote on Twitter.

"Really upset with the media fr casting aspersions without any proof,making derogatory statements..Uncalled for and will not be tolerated.:(," yet another tweet of the actor read.