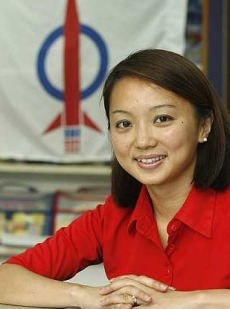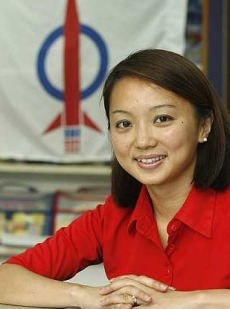 Selangor state legislative assembly Speaker Hannah Yeoh is determined to pass the Selangor Legislative Assembly Service Enactment 2009 immediately after assuming office. Continue to execute the four reform agendas implemented by his predecessor Datuk Teng Chang Khim is also on her priority list.

Yeoh confirms that she would ascertain the continuation of live telecast of the state assembly meetings, the Select Committee on Competency, Accountability and Transparency (Selcat) and developing the welfare of state assemblymen.

Yeoh believes that the Selangor Legislative Assembly Service Enactment 2009 would strengthen the efficiency and the role of the state legislative assembly. It will also separate the staff affairs and finances from the state executive council and be put under the supervision of the Selangor State Legislative Assembly Service Committee. The state assembly Speaker will chair the committee.

"I feel it is necessary to set up new offices for all state assemblymen so that they can use them to conduct studies on a variety of issues, and this will boost the quality of debates," she said.

Yeoh is the first female speaker in Malaysia. She said she would easily manage to take care of both her political career and family. She is a mother of two children and has a very supportive husband.

"I do not have a maid. I stay in Putra Heights, and will send my daughters to my mom in Subang Jaya during the day and pick them up at night. I insist to bathe my girls and put them to sleep myself. If I have to work very late and have important meeting to attend the following morning, I will then put up a night at my mother's," she said.