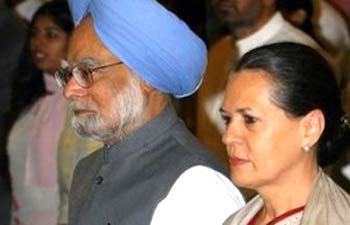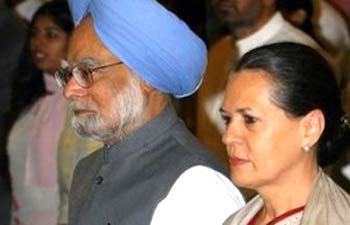 A day after a fierce combat took place between Indian army and Kashmiri freedom fighters, Prime Minister Manmohan Singh and Congress President Sonia Gandhi visited Kashmir and addressed a rally.

Singh and Gandhi are on a two-day visit during which they will inaugurate multiple infrastructure projects. Kashmir remains a disputed territory between Pakistan and India for decades. Its inhabitants have been fighting Indian forces to either win their freedom or to merge with Pakistan. Thousands have died in ongoing clashes while the conflict remains unresolved.

The freedom fighters became more ferocious over the untimely execution of Mohammed Afzal Guru in Tihar Jail, Delhi, without first informing his family. The incident spread a wave of terror and anger among the masses while hundreds flooded the streets to record their protest. Daily curfew and repeated protests have disrupted daily life in Kashmir.

Considering the uncertain law and order situation, police force has been heavily deployed around Srinagar ahead of Singh's visit. Eight soldiers died and 13 others received serious injuries during a standoff between armed forces and militants on Monday.

"This is a protest against the forcible military occupation of Kashmir and we want to give the Indian prime minister this message that by hanging Afzal Guru, New Delhi has sent the entire Kashmiri people to the cross," Syed Ali Geelani, a top separatist leader, said in a statement.

Chief Minister Omar Abdullah is often considered a close ally of Indian establishment. He strictly condemned Monday's attack and called it a desperate attempt to boost the shattered morale of the militants.

"The Kashmir issue needs to be addressed politically. Economic packages are not a solution to the issue nor can it be found on the point of a gun," CM Abdullah said recently.