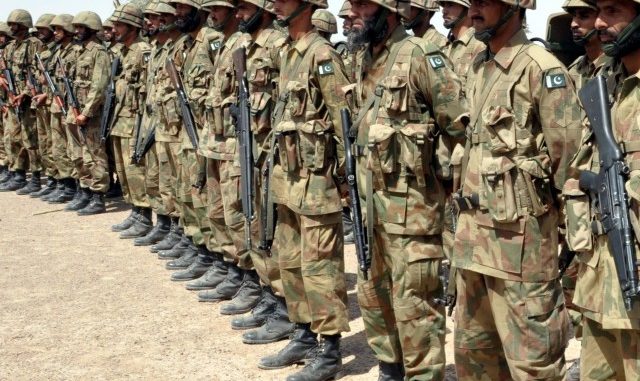 Interior Minister Chaudhry Nisar Ali Khan maintains that the war against terror has become into a battle for the survival of Pakistan. Addressing a press conference after chairing a meeting on law and order, Nisar told the media that initially it wasn't Pakistan's war to fight, but now the situation has different dynamics.

"The entire nation should be on the same page in the war against terror as it has now become a battle for survival of Pakistan even though it was imposed on us," Nisar said in Quetta.

Nisar announced a comprehensive national security policy to be unveiled soon. He maintained that Pakistan Army is providing 5,000 Sub-Machine Guns (SMGs) to Balochistan. These arms would be used to train the police force in Balochistan.

"We want to give a security policy that can be implemented without any hurdle," Nisar added.

Chief Minister Abdul Malik Baloch, Chief Secretary Babar Yaqoob Fateh Mohammad, Home Secretary Akbar Durrani, IG Police Mushtaq Sukhera, IG Frontier Corps Obaidullah Khattak and other senior police officers attended the meeting in which Nisar was briefed about the law and order situation in Quetta.

"Our police, civil armed forces and personnel of other security institutions are determined to defeat the terrorists… Security forces have achieved success in some other incidents of terrorism in Balochistan," Nisar said.