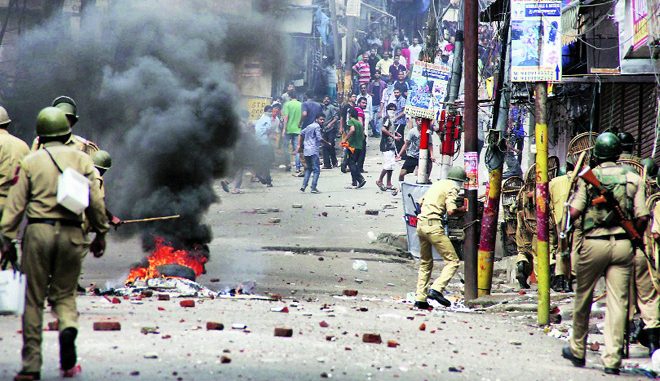 Hundreds of pilgrims manage to safely exit as curfew continues in Kishtwar, Rajouri, Jammu, Kathua, Samba, Reasi, Udhampur and Doda. Only Poonch and Ramban in Jammu region remain curfew-free.

After a fresh batch of 142 men, 43 women, 2 children and 38 Sadhus, a total of 51,755 pilgrims have left for Amarnath so far from Jammu base camp. The curfew kept the yatra hampered for the last three days.

Communal violence Kishtwar has claimed another three lives since Friday while police detained eleven people in alleged connection. Abdul Qayoom Mattu, a separatist leader allegedly responsible for instigating people to violence has also been arrested.

Several protestors including women and children in Kishtwar town Monday brought their protest to the streets. Protestors clashed with police during which an additional superintendent of police and a deputy superintendent of police received serious injuries.

An all-party delegation is scheduled to visit Jammu region's Kishtwar district with a message of peace. But the visit will only be confirmed after the situation in parts of Jammu division improves. The announcement was made by Chief Minister Omar Abdullah at his official residence. On the other hand, the government has stressed that it will not allow the repeat of 1990, when Kashmiri Pandits were forced to migrate.

"We will not allow repetition of 1990. We will not allow forced migration. We will not allow forced resettlement," said P Chidambadaram.