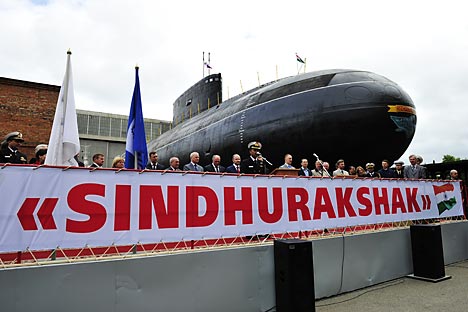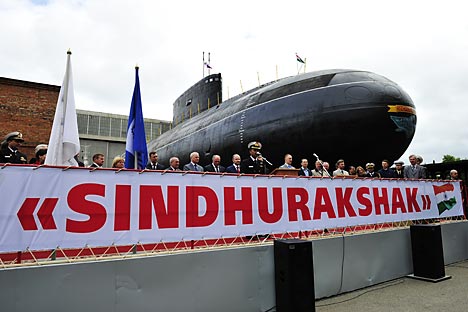 Hundreds saddened over the death of Indian soldiers in a submarine accident which darkened the Independence Day celebrations. The diesel and electricity-powered INS Sindhurakshak blew in the sea on Wednesday. Authorities fear the death of 18 sailors.

"We are deeply pained that we lost the submarine INS Sindurakshak in an accident yesterday. Eighteen brave sailors are feared to have lost their lives," PM Manmohan Singh said.

Indian divers continue searching for the vessel to provide timely rescue facilities to the onboard crew. The divers are challenged by poor visibility, restricted space and equipment displaced by the blasts. They continue hoping to make the vessel re float.

While the reason of blasts remains a mystery, preliminary reports suggest that sabotage has not been ruled out. However, officials are inclined towards the possibility of a technical or mechanical fault that led to the blasts. The submarine was acquired from Russia over a decade ago. It was sent back for repair in 2010 at a cost of USD 80 million. The concerned Russian firm confirms that the vessel was in good shape when it was returned to India.

In a constant effort to match the armaments of its neighbors, India has significantly enhanced its naval resources during the last few years. Despite recent developments, two huge explosions sank the INS Sindhurakshak after midnight on Tuesday.