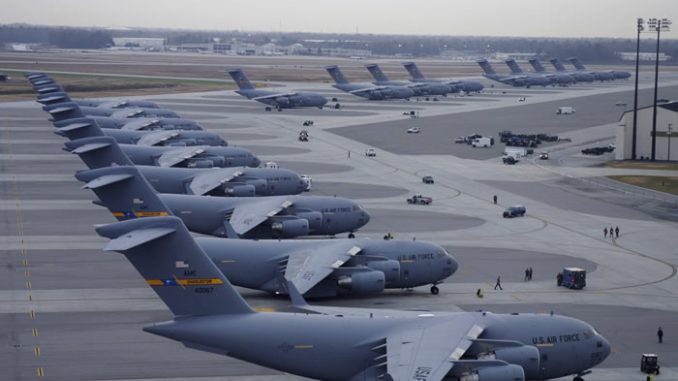 In an attempt to match the military potential of China, India inducted C-17 Globemaster to carry heavy tanks to the Line of Actual Control on Monday. The Indian Air Force is striving to display its competence to show China and Pakistan that it has the required weapons and skills to confront any unforeseen situation.

The new transport aircraft made its debut with a test flight at the Hindon base in Uttar Pradesh. The C-17 Globalmaster is capable of landing on forward short runways, especially along the India-China border.

"The C-17 Globemaster transport aircraft will change the way we deploy forces in the North and North East," claimed Air Chief Marshal NAK Browne.

The total cost of inducting 10 Globemasters from the US has added up to $5.1 billion. The aircrafts will be delivered by the end of next year. The massive aircraft has the potential to lift 80 tons of weight and 150 fully-armed soldiers.

Boeing has previously delivered 256 C-17s, including 222 to the US Air Force and a total of 34 to Australia, Canada, India, Qatar, the United Arab Emirates and the United Kingdom. The Indian Air Force already operates six C-130Js and is planning to induct six more. It also has the Russian Antonov-32 in its inventory.