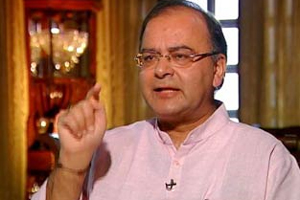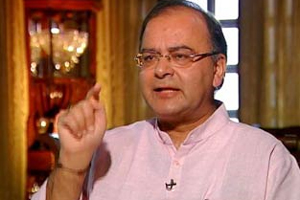 Raising concerns over the urgency sensed in passing the Food Security Bill, the Leader of Opposition in Rajya Sabha, Arun Jaitley, moved a motion against the bill on Monday. Jailtey accused the government of abusing the right to proclaim ordinance on the Bill.
Terming the Food Security Bill only as a new packaging to some old schemes, Jailtey declared the government's decision to bring an ordinance as unconstitutional. He further clarified that he is not against the Food Security Bill but he has serious objections over the urgent nature of this ordinance.
"The present food programs with states have entitlements but no right. Now the entitlement will become a right (under the food security bill). What was the need for such hurry for the ordinance and legislation? This is misuse of power! This is just a repackaging of existing schemes in states," he said.
Referring to political elements involved in the matter, the Food Security Bill ruling party United Progressive Alliance (UPA) chairperson Sonia Gandhi's key project. The UPA-led government also faced extreme retaliation for the hikes in the price of petrol and diesel on Monday.
The Rajya Sabha had to be adjourned for 15 minutes after the protests got out of control. According to certain reports, the government is also considering to keep the petrol pumps shut at night. The matter has been highly criticized by the opposition while the government seems to be out of options.