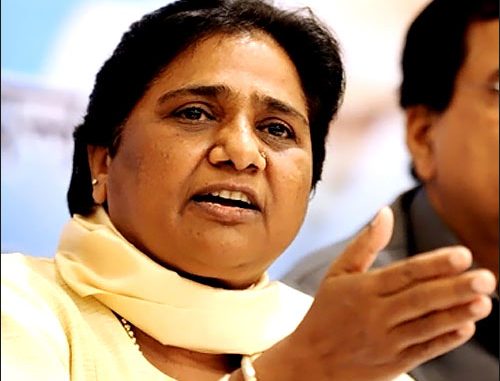 Political parties in India have demanded the establishment of President's rule in Uttar Pradesh to ensure peace in the state. Former Uttar Pradesh Chief Minister Mayawati has held the Samajwadi Party responsible for recent riots that killed 28 innocent people.

"If the government wanted it could have brought the situation under control a long time back. Many people have given up their lives due to the government's tardiness. I will reiterate due to return of jungle law in UP, the SP government should be dismissed and President's rule established… If President's rule is not imposed then the people of the state won't forgive the union government," Mayawati said in a press conference.

On the other hand, Congress and Samajwadi Party have put the blame on Bharatiya Janata Party. Rashid Alvi of the Congress and Samajwadi Party's Naresh Aggarwal have passed sarcastic remarks on BJP's role to ignite mobs in the state and create havoc.

"What the BJP has done in UP is condemnable… Modi has not yet been declared as prime minister and such incidents are already happening, people fear if BJP is trying to turn UP into Gujarat," Alvi said.

While UP Chief Minister Akhilesh Yadav faced harsh criticism from the opposite, he urged political parties to observe restraint. He also warned that the UP government will show no leniency towards those who were found guilty of creating chaos in the state. UP ADG for Law and Order, Arun Kumar confirmed that a number of licensed weapons were used in the riots and assured that strict action will be taken against irresponsible police officers who have led down the police department.