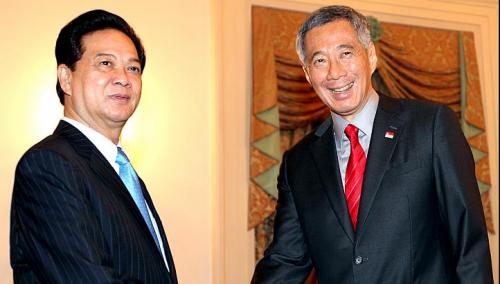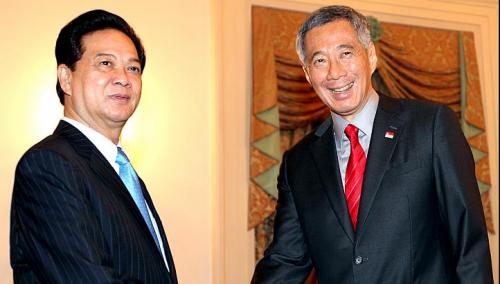 Singaporean Prime Minister Lee Hsien Loong and Vietnamese Prime Minister Nguyen Tan Dung termed their talks in Hanoi successful and seemed enthusiastic about strengthening the bilateral relations between the countries. They launched a strategic partnership during Mr Lee's three-day visit in Vietnam.

Commemorating 40 years of bilateral ties between Singapore and Vietnam, both premiers issued a joint statement announcing to promote high-level exchanges and establish direct communications to strengthen economic cooperation. The two countries have mutually decided to develop existing ASEAN agreements and enhance further cooperation in this field. They also agreed that maintaining peace and security in the region depends on ASEAN's continued centrality.

"For ASEAN, the lesson is there is a lot of benefit from economic integration, but we must not put the cart before the horse. Let's work together, but do it in a way that respects the differences in our countries and also recognizes that we are 10 different countries. We are ASEAN: it is a regional association, not a union, and that makes all the difference," Mr Lee said.

Both countries look forward to increasing their cooperation in military and training exchanges, amongst other areas. The key officials from Singapore and Vietnam have identified tourism, healthcare, legal systems and education as areas of common interest and promised to increase assistance to promote these industries.