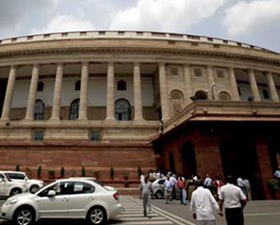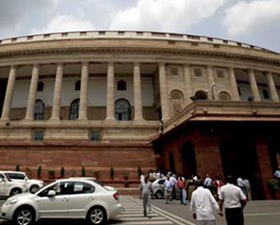 The Telangana issue has disrupted the Parliament on its very first day of the last session of the current Lok Sabha this Wednesday, leading to an adjournment of both Houses till afternoon. The Prime minister appealed to all sections to co-ordinate with the government so it can decide upon important legislations. The MPs from the Seemandhra region, created uproar in both Lok Sabha and Rajya Sabha as soon as the houses assembled for todays meeting. The MPs raised placards saying 'Jai Samaikya Andhra Pradesh' (hail united Andhra Pradesh). The government had announced that it will discuss in the Rajya Sabha about the Bill to create a separate Telangana state from Andhra Pradesh.

The issue started when some state member mentioned the death of Nido Taniam of Northeast in the country's capital with MPs demanding strong action taken towards the ones accused. They carried posters saying 'Stop racial discrimination against North Eastern people'. Shiromani Akali Dal members used the occasion to target Congress on the 1984 anti-Sikh riots. They appealed that a day to day trial of the pending cases against Sajjan Kumar and Jagdish Tytler should take place.

The Lok Sabha Speaker, Meira Kumar, continuously appealed to the members to remain calm and let the 15th session of the Lok Sabha to proceed in peace and harmony. When her pleading went in vain, she saw no alternative than postponing the meeting till noon. 'We have important pieces of legislation ready for approval by the Parliament and I sincerely hope that Parliament will create an atmosphere where all sections of the house work together to pass these bills,' informed the Indian Prime Minister to the media outside the Parliament House.