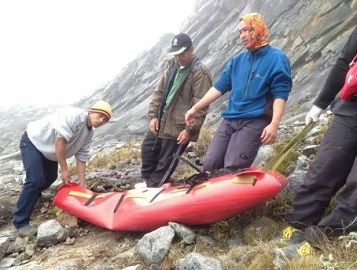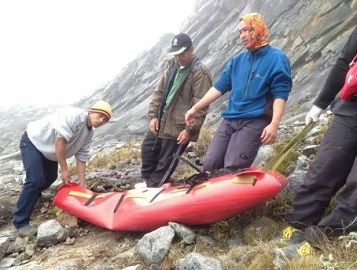 A young German tourist, 22, faced his death after falling from the summit of Mount Kinabalu in Ranau this morning. Mount Kinabalu is 4,095m above sea level, one of the highest in Malaysia. Before this tragedy, the victim, Victoria Paulsen, was believed to be waiting to catch a glimpse of the rising sun, standing at the peak of the mountain with her colleagues. The time of her death was around 6 a.m. in the morning.

The Ranau district police chief DSP, Mr. Abdul Rahman Kassim, confirmed that the tragic incident included the student from University Xiamen, China and was said to have fallen from the Low Peak which was at a height of about 30m high. He said personnel from the Sabah Parks began work to bring down the body of the victim after the report of her death was lodged at the Ranau police headquarters at about 7 a.m. 'The victim's body was brought at 6pm and currently placed at the Ranau Hospital mortuary and awaiting port-mortem,' Kassim told today.

Abdul Rahman Kassim said that the police would be in contact with the German Embassy for further action. Meanwhile, Sabah Parks head of safety and enforcement. Mr. Thomas Yussop stated that the victim was believed to have crossed the safety line set for tourists, in order to take pictures of the rising sun. 'The victim is believed to have suffered serious injuries to her head and legs but the actual cause of her death would be investigated,' informed Yussop.