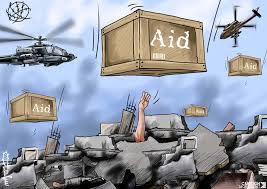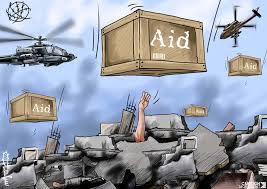 The government of Japan has decided to extend its financial support to three Pakistani NGOs. The three NGOs include ASTAFADA ($116,444), Participatory Welfare Services ($102,745) and Sahara for Life Trust ($109,430), for the improvement of water as well as education and health facilities respectively in rural parts of the country. The total aid being given to these three NGOs sums up to be a fat amount of approximately $ 328,619. The agreements for these three projects were signed at the Japanese Ambassador's residence in Islamabad. The agreement was between HE Hiroshi Inomata, Ambassador of Japan to Pakistan and the representatives of these three organizations.

The grant to the ASTAFADA NGO will be used for the installation of fresh water distribution systems to serve three villages in Muzaffarabad, which are currently suffering from lack of drinkable water and also prolonged water shortages. The grant to Participatory Welfare Services is planned to be utilized for the construction of a girls' primary school in District Layyah of Punjab that aims to provide education to approximately 150 girls at minimum rates. Whereas the last grant to Sahara for Life Trust will be used for installing lifesaving medical equipment in the Sughra Shafi Medical Complex in District Narowal.

At the signing ceremony, Inomata highlighted that the Japan's Official Development Assistance Programme to Pakistan attaches high importance to the improvement of people's access to basic necessities of life and social services. He also expressed that he hoped that this assistance would result in uplifting the human wellbeing in respective districts and would help in strengthening the friendship between the people of Japan and Pakistan.