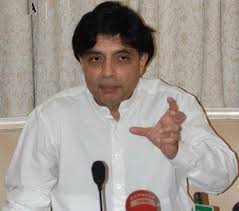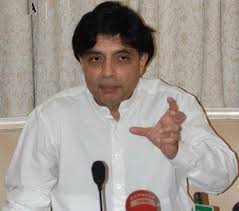 Pakistanis are faced with harsh treatment abroad and found complaining about immigration counters in foreign countries but this Saturday the Interior Minister Chaudhry Nisar Ali Khan was asked to look into the attitude of the immigration staff towards the few British foreigners still visiting Pakistan.

In a meeting today with the House of Lords member Lord Nazir Ahmed in Islamabad, the Interior Minister Nisar was requested to facilitate the overseas Pakistanis in every way possible and solve all problems they face. He specifically mentioned the problems they face while waiting in line to receive stamps on their passports. While issuing directives to the Federal Investigation Agency (FIA) to build up a special cell or office to look into all the problems faced by the overseas Pakistanis when they visit or stay in Pakistan, Nisar directed the immigration authorities to adopt a more affable attitude towards all the visitors and further do everything possible to make them comfortable. He instructed that their entry and exit should be trouble free.

Chaudhry Nisar Ali Khan said that the government and specially the ministry of interior, is fully committed to come down hard on corruption, and that all the departments facilitate the people of Pakistan, specifically the overseas Pakistanis who make short visits to their homeland. In the meeting they also discussed Pak-UK relations and the need of getting their parliaments closer to each other. In 2012 Pakistan received 403 visitors from the United Kingdom.