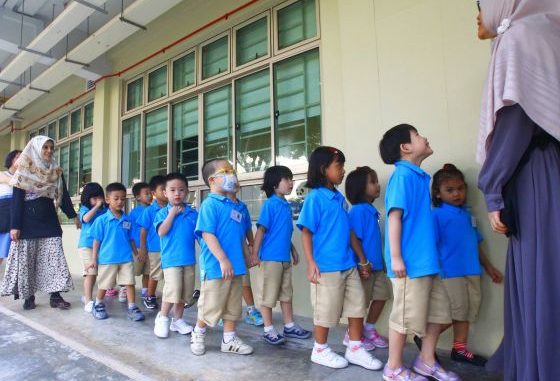 The Ministry of Education (MOE) is aiming at making five more kindergartens to develop high quality teaching resource. The Education Minister Heng Swee Keat informed on Saturday as he announced the opening assured that five more kindergartens will be opened for the little ones next year. There will be additional 540 places available at the new MOE kindergartens next year.

All the kindergartens will have additional care services and will be located in the heartlands. Four of the five kindergartens will be situated within the Frontier Primary School (Jurong West Street 61), Punggol Green Primary School (Punggol Walk), Sengkang Green Primary School (Fernvale Road), West Spring Primary School (Bukit Panjang Ring Road), while the last will be located in the community at Blk 318A Yishun Ave 9. The five previous kindergartens by MOE will offer 380 seats next year. "It serves as important platforms for us to pilot new and innovative approaches to teaching and learning in our kindergartens, so in terms of numbers, we'll be happy if it provides for some of the demand in the neighborhoods, but our aim is not to chase after particular numbers," Mr Heng informed.

Mr Heng further added, "Some of them in particular like the fact that it can provide for better integration with the primary school years, and they also like the fact that there are so many activities that engage them so they feel very involved, and this is exactly what we hoped to see." Approximately 50 parents attended the open house this Saturday morning at the Dazhong Primary School, one of the sites of an existing MOE kindergarten.