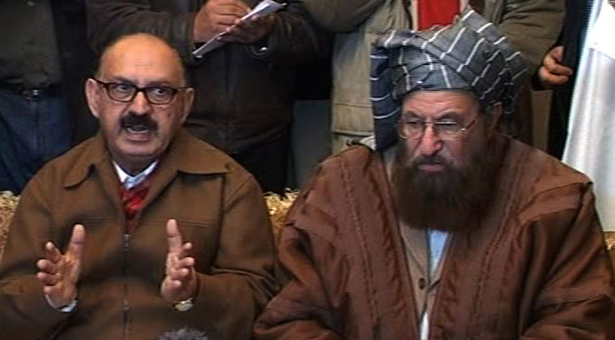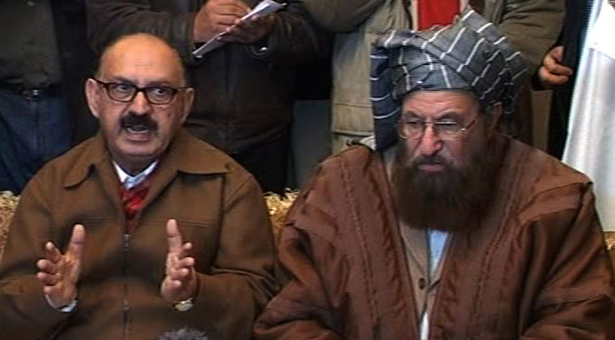 Two prominent members of the Pakistan government-led committee and Taliban intermediator including Irfan Siddiqui and Maulana Sami-ul-Haq has held important meeting in Nowshera of Khyber Pakhtunkhwa (KPK) province. Both members exchanged their views to take forward the dialogue process in order to make it fruitful in sense of peace establishment.

During the meeting, the government's committee member Irfan Siddiqui conveyed a special message of PM Nawaz Sharif to Maulana Sami-ul-Haq. The meeting held in very friendly manner as Irfan Siddiqui invited the Maulana Sami ul Haq for a dinner along with all Taliban committee members. It should be mentioned that the federal government had been recommended to hold talks directly with militants and nominated the interior minister Chaudhry Nisar as focal person. Whereas Maulana Samiul Haq said this Wednesday that members of the Taliban and government committees will call on Prime Minister Nawaz Sharif on Thursday. Speaking to media, the Taliban committee head said if people from establishment, a reference to country's military leadership, attended the meeting, it would also help get the work done easily.

He said that the 13-year war will not end easily and all the sides will have to show patience. The cleric lauded the prime minister and said the PM preferred to continue talk process despite pressure. He said that the Taliban had disclaimed recent acts of terrorism and they would have to condemn such acts in the future as well.