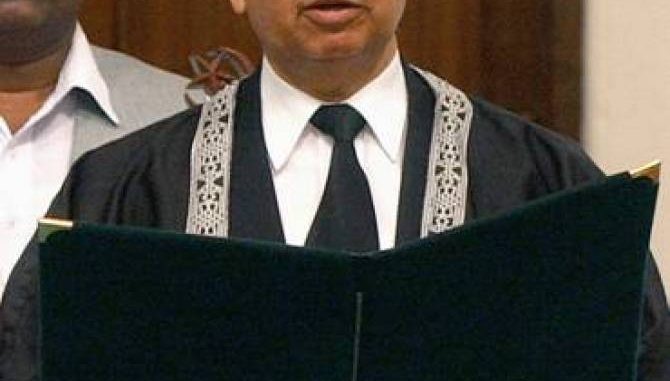 The government and the opposition, both, this Thursday finally agreed to appoint Rana Bhagwandas as the new Chief Election Commissioner (CEC), of Pakistan. The Finance Minister Ishaq Dar contacted the opposition leader Khurshid Shah in this regard, today in the National Assembly. The amendments are now to be expected to be presented in the Friday's National Assembly to remove all legal hurdles.

The Supreme Court's Justice Nasirul Mulk, is currently serving as the acting CEC after the resignation of the former CEC Fakhruddin G Ibrahim, who relinquished the office and his post after the opposition parties accused him of conducting unfair and biased polls in the year 2013. Earlier, the government had sought a two week time period from the Supreme Court for the selection and appointment of the Chief Election Commissioner (CEC).The three member bench, headed by Justice Saqib Nisar, heard the case related to the CEC's permanent appointment. Bhagwandas, 71, remained the acting Chief Justice of Supreme Court during the 2007 judicial crisis. He also briefly acted as the CJ when incumbent Iftikhar Chaudhry went on foreign tours in 2005 and 2006.

During the course of the proceedings, the deputy attorney general appraised the court about a meeting of the attorney general with the government while requesting the court to further extend the deadline by additional two weeks. Justice Nisar stated that the court had already given a one month time period for the appointment on the 19th of February, further adding that no more time will be allowed. The court is bound to take action if the CEC was not appointed by 19th March.