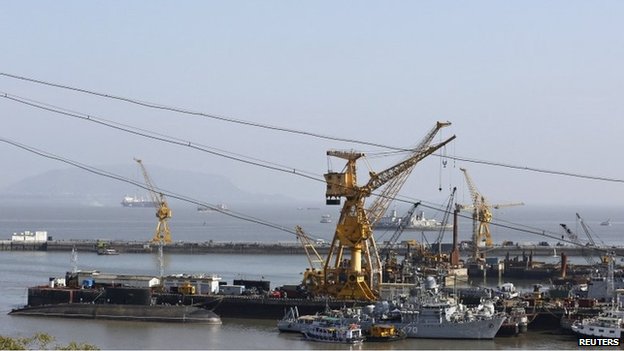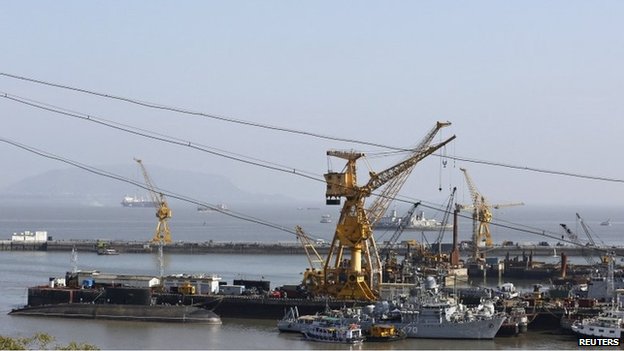 A naval officer belonging to the commander rank lost his life today at the INS Kolkata when an explosion took place. The incident took place at the Mazgaon Dockyard in Mumbai, the carbon dioxide unit present in the engine room malfunctioned. INS Kolkata is still under construction at Mumbai's Mazgaon dockyard and was due to be commissioned this month. The INS Kolkata is India's most advanced destroyer warship.
The navy has confirmed the death of its naval officer but has not revealed the name of the victim yet. The INS Kolkata was still under construction and under the operational control of its builder the Mazgaon Dock Limited when the incident took place whiles the trial of its machinery. Apart from the naval officer, several other personnel were hospitalized. It is believed that the officer had inhaled a large amount of the toxic fumes by the gas leakages which lead to his death. The Navy released an official statement after the accident at Yard-701. "(INS Kolkata) being built by Mazgaon Dockyard Limited (MDL), while undergoing machinery trials, had a malfunction in its Carbon Dioxide unit, leading to gas leakage. One naval officer and some MDL personnel were affected and have been hospitalized."
The Kolkata-class can be armed with BrahMos supersonic missiles, anti-submarine weapons, naval gun systems for close range defence from air attacks besides state-of-the-art sensors as well as radars. This mishap took place after just a few days after the fire and smoke incident on the INS Sindhuratna off the Mumbai coast, which lead to the death of two naval officers and seven other sailors who were taken ill.