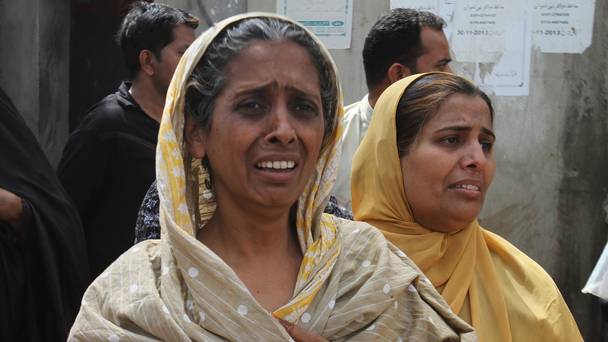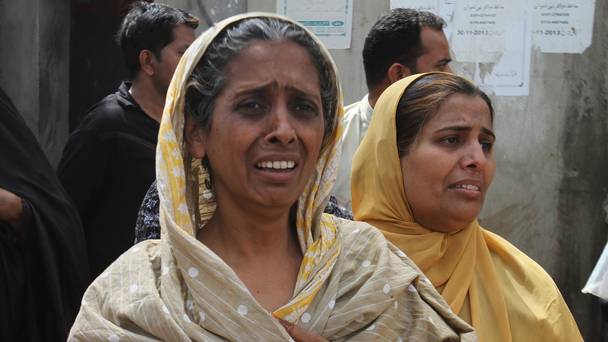 At least 16 people were killed and 39 others were injured in the street battles between two rival gangs armed with machine guns and RPGs in Karachi this Wednesday. According to the police, Lyari neighborhood turned into a battlefield, leaving its inhabitants confined to their houses

The shops and businesses were completely shut down in the area. Prime Minister Nawaz Sharif took a stern notice of this act of violence. Four women and two children were also among the dead. The clash has been described as the worst outburst of criminal-related violence in Karachi in recent months. Police, rangers' personnel and schoolchildren were also injured in the crossfire. Police said the situation in area was uptight from morning following the overnight killing of Shiraz Zakri alias Fatah Mohammad Zakri, the brother of a top gangster of Layari Gang War Ghafar Zikri in a police encounter. Shiraz was wanted in several criminal cases. The two rival splinter groups – reportedly "Uzair Baloch" and "Ghaffar Zikri" gangs – exchanged heavy gunfire, fired RPGs and hurled hand grenades at each other, informed police.

Rangers' spokesperson Major Sibtain Rizvi told that two gangsters were killed and one has been arrested. A heavy contingent of police reached the area following the end of clash and launched a search operation in the area. Separately, the Crime Investigation Department (CID) police arrested three terrorists of an outlawed outfit during a raid in Mangho Pir suburb and recovered heavy explosive material, suicide vests, hand grenades as well as a heavy stockpile of weapons from their possession. The suspects are reportedly involved in a string of terror activities in the metropolis.