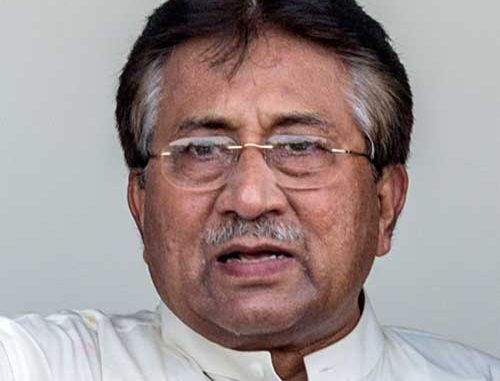 The special court on Friday issued non-bailable arrest warrant against former president general (R) Pervez Musharraf and ordered to produce him on March 31, as he failed to appear before the court for his indictment despite calling him again and again. A three-member bench of the special court (SC), constituted to try Musharraf for high treason, headed by Justice Faisal Arab heard the case.

As the hearing started, Musharraf's counsel Anwar Mansoor submitted a petition in the court requesting for the former president's exemption for one day from the hearing in which he was likely to be indicted. The lawyer said that background checks were being conducted of personnel deployed for Musharraf's security which could take six to eight weeks. He also contended that orders issued by the SC to summon Musharraf were unlawful, adding that the December 13 order was also unlawful. He requested the court to revisit the earlier order.

Chief prosecutor Akram Sheikh said Musharraf's absence from the hearings was an attempt to disrupt the court proceedings. Justice Arab remarked that if Musharraf did not appear for the hearing, his lawyer would be indicted instead, and that the lawyer should inform the court in 30 minutes if Musharraf was intending to appear before the court or not. The judge noted that in case the military dictator did not appear, charges would be read out to the lawyer.