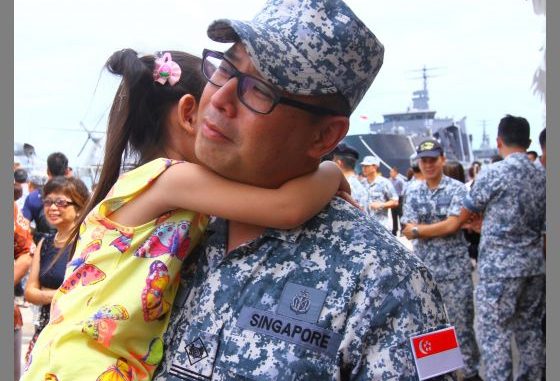 The Singapore Armed Forces (SAF) has deployed a task group in the support of international counter-piracy efforts in the Gulf of Aden for the fifth time. Led by Colonel Cheong Kwok Chien, the 151-strong SAF task group comprises the Republic of Singapore Navy Formidable-class stealth frigate — RSS Tenacious — with a Republic of Singapore Air Force (RSAF) Sikorsky S-70B Seahawk naval helicopter on board.

During its three-month deployment, the SAF task group will operate under the coordination of the multinational Combined Task Force (CTF) 151 in counter-piracy operations. Officiating at a send-off ceremony held at Changi Naval Base on Monday, Chief of Navy Rear-Admiral (RADM) Ng Chee Peng underscored the SAF's steadfastness in fulfilling its commitment to support international counter-piracy efforts. He emphasized the importance of the mission to safeguard shipping and the freedom of navigation in the Gulf of Aden.

This year's deployment will mark the second time a Formidable-class stealth frigate and a Sikorsky S-70B naval helicopter are deployed to the Gulf of Aden. The SAF task groups comprised a Landing Ship Tank with two Super Puma Helicopters in 2009, 2010 and 2011, and a Formidable-class stealth frigate with one Sikorsky S-70B naval helicopter in 2012. SAF also deployed an RSAF Fokker-50 Maritime Patrol Aircraft in 2011. In addition, the SAF also commanded CTF 151 in 2010, 2011 and 2013.