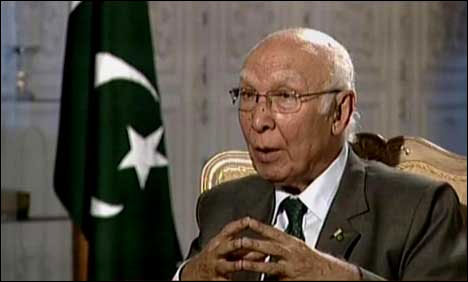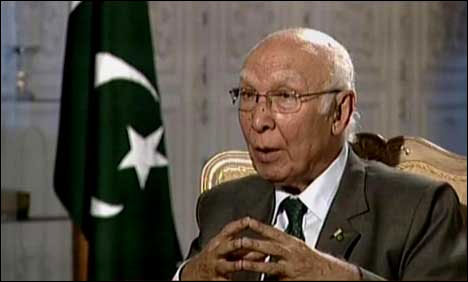 Adviser to Prime Minister on National Security and Foreign Affairs Sartaj Aziz on Monday said Saudi Arabia gifted $1.5 billion to Pakistan, and the money was not meant to supply weapons to Syrian rebels. Addressing a meeting of the Senate's Standing Committee on Foreign Affairs, Aziz said $1.5 billion was a "gift for the people of Pakistan which was deposited in the Friends of Pakistan Fund".Aziz was further quoted as saying that Pakistan would not send weapons to Syria or to any other country going through civil unrest.

While giving details of the money, the adviser said, "The grant given by Saudi Arabia is unconditional and in return Pakistan is not supposed to give anything to the Kingdom." Aziz also confirmed the purchase of weapons by Saudi Arabia, however, he added that the kingdom would not use these weapons against any other state. He further added Pakistan had to balance its relations with both Iran and Saudi Arabia, adding that Prime Minister Nawaz Sharif would soon visit Iran for which dates were being worked out by both governments. The adviser also said Pakistan had not changed its foreign policy due to foreign funding.

He also briefed the committee about the state of overseas Pakistanis in Jeddah and steps being taken by Pakistani consulate for their welfare. Earlier, the committee meeting was held under the chair of Haji Adeel in the Parliament House. Endorsement bills of parliament 2007 regarding foreign loans were discussed. Foreign Secretary Aziz Ahmed Chaudhry said Pakistan has issued 34,488 passports on emergency basis for illegally residing Pakistanis in Saudi Arabia to be deported to Pakistan.