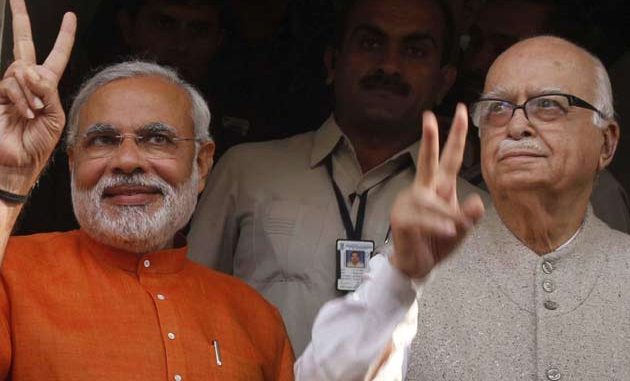 The prime ministerial candidate of BJP, Narendra Modi, has decided to try his luck from Vadodara in Gujarat as well. Modi will be contesting for this seat apart from Varanasi in Uttar Pradesh, which had been handed over to him over the last weekend.

This decision was taken at a meeting today in Delhi which brought together BJP's most senior leaders including Modi. The reports about Modi contesting for another seat from his homeland where he is serving the fourth consecutive term as Chief Minister have been proven right. The BJP deliberated between the constituencies of Ahmedabad East and Vadodara for their prime ministerial candidate Modi. The former is currently represented in Parliament by Haren Pathak, known for his proximity to veteran leader LK Advani. The BJP sources claimed that there were concerns that displacing Pathak could be interpreted as an undermining of Advani, who fronted a campaign which ended in vain last year against the selection of Modi as the party's prime ministerial candidate.

Many polls have shown that Modi could become the next prime minister of India. The BJP will need 272 parliamentary seats whereas polls show that BJP could end up with 219 seats. Vadodara in central Gujarat has both a large middle and upper class with the BJP is on solid ground here. Some within the party feel that they can use Modi in other areas where the party is not as strong. Similarly, the BJP's decision to have Modi run for the Lok Sabha from Varanasi is designed to convince voters in India's largest state to support the party.