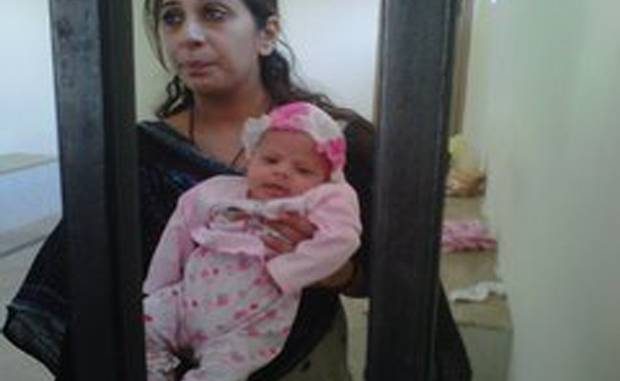 A Pakistani anti-narcotics court had sentenced a British mother of three to life in the prison on charges of attempting to smuggle heroin to the United Kingdom. Khadija Shah, who is a 26-year-old British national of Pakistani origin, was pregnant when arrested and gave birth to a baby girl, Malaika, while in prison. The sentence passed by the court in the city of Rawalpindi states that Malaika, who is now one year old, will remain with her mother in the prison, according to her defense lawyer.

Her attorney Shahzad Akbar informed that Shah was arrested at the Islamabad Airport in 2012 for carrying 63 kilograms of heroin in two suitcases. He further stated that Shah was set up by a friend, named Imran Khan. He said Khan brought her along with her other two children, then aged 4 and 5, to Pakistan for a visit of several weeks, lavishly bearing all the expenses to gain her confidence. "On her return to the UK, Khan gave her two suitcases for his friend whose daughter was getting married," said Akbar. "She never knew heroin was concealed in the bridal clothes." Akbar said he will appeal the verdict. "I am hopeful that I can get justice for her," he said.

The legal charity Reprieve has finally raised concerns over Shah's case. "This is a terrible outcome for Khadija and her baby Malaika," said Maya Foa, a director of Reprieve. The British government "must ensure that Khadija gets the urgent assistance she needs to appeal her sentence so that her baby doesn't grow up behind bars," Foa said in a statement. "As happens in hundreds of cases, she was used as a drugs mule without her knowledge, and yet is facing life in a Pakistani prison," Foa said.