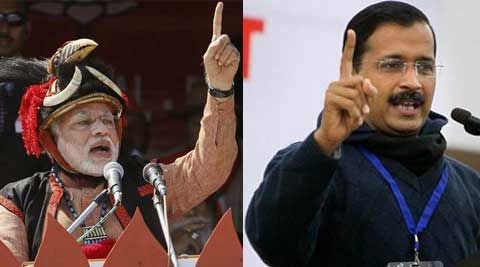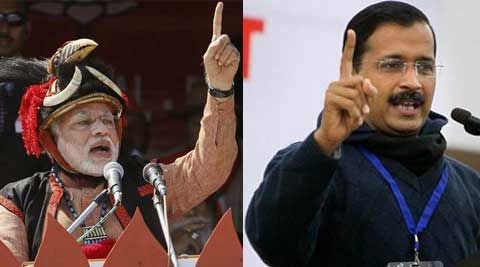 The Aam Aadmi Party (AAP) leader and ex-chief minister Arvind Kejriwal showed that he was ready for a political battle this Tuesday by declaring that he would take on theBJP i.e. Bharatiya Janata Party's prime ministerial candidate, Narendra Modi, from Varanasi in the upcoming Lok Sabha elections. He further challenged Modi for political debate to prove who's a better leader.

The AAP leader informed the public about his decision at a public rally. The crowd at his rally erupted in affirmative cheer as he asked them: "Do you want me to contest against Modi from Varanasi?" After listening to the opinion of the public, Kejriwal said, "I am ready to challenge Modi with the support of the people. I do not have any money. You will have to donate money to me. I request you to help me financially like Madan Mohan Malaviya was helped when he wanted to build the Banaras Hindu University," He further added, "If Rahul Gandhi and Narendra Modi are defeated in their constituencies, there will be a huge political shake-up. We have to defeat the Congress and the BJP in the Lok Sabha elections to bring positive change in the country,"

The former Delhi chief continued to attack Mukesh Ambani and Adanis in his public rally as he claimed they sponsored Modi and the Congress vice-president Rahul Gandhi's travel all over the country. "These industrialists control the country through their grip on the BJP and the Congress." He said the transfer of government between these two parties needs to end.