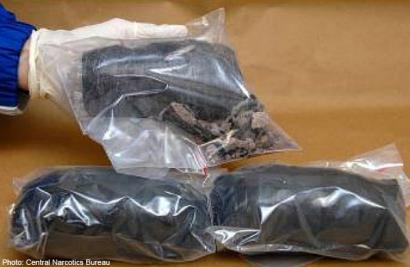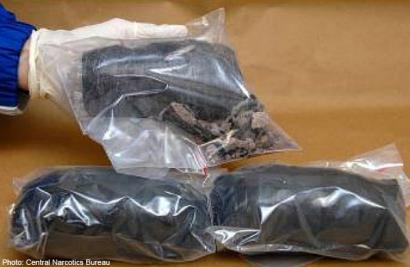 Heroin that could have sustained about 705 abusers for a week was seized this Monday at Woodlands Checkpoint. The heroin which was nearly 1.5kg with a potential street value of S$155,000 was found after the officers from the Immigration & Checkpoints Authority (ICA) stopped a Malaysian man riding a Malaysia registered motorcycle for routine checks at the checkpoint at about 7.35pm, according to a joint statement by the ICA and the Central Narcotics Bureau (CNB).

During the inspection, ICA officers found three black bundles containing the heroin in the left and right cavities under the motorcycle seat. Officers from the CNB were immediately alerted. The 28-year-old man and the drugs were handed over to the CNB for further investigations. Last Wednesday the CNB had seized another bundle of the slow poisoning drugs.

The CNB captured a total of about 1.07kg of heroin, 18g of 'Ice' and more than S$28,800 cash in a mission to stop drug supply in Singapore. The seized drugs are estimated by CNB to be worth more than S$115,000 and are more than enough to sustain approximately 512 abusers for a week. The investigations into the drug trafficking activities of the three suspects are ongoing.