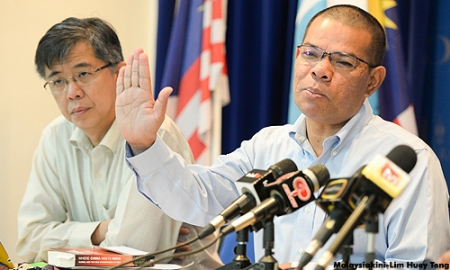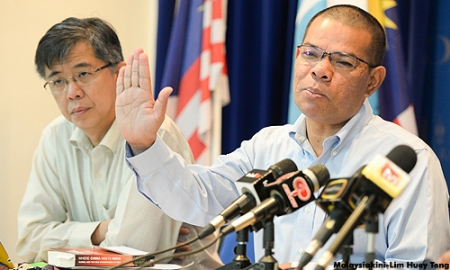 Three Parti Keadilan Rakyat (PKR) leaders were barred from entering the state in Sibu and then deported back to Kuala Lumpur today. The party secretary general Datuk Saifuddin Nasution was the first to be deported when he arrived this morning followed by the party's strategist Rafizi Ramli and the vice president Tian Chua in the afternoon.

The state PKR chief Baru Bian confirmed that the three were stopped by the Immigration department officers at the airport following orders from the Chief Minister's department. Rafizi and Tian Chua had arrived on the same flight with the de-facto leader Datuk Seri Anwar Ibrahim who was not stopped. "The state government issued the order in accordance with the Immigration Act," a spokesman from the Chief Minister's department informed. The State Immigration Deputy Director, Hamfatullah Syawal Hamdan said, "The Immigration Department did not take a long time to carry out the instruction and the leaders gave their cooperation and observed the prohibition."

On the other hand the Lawyers for Liberty is outraged at the Federal and Sarawak governments' decision to ban Parti Keadilan Rakyat (PKR) members of Parliament Rafizi Ramli, Tian Chua and Saifuddin Nasution from entering Sarawak today in order to campaign for the Balingian by-election.