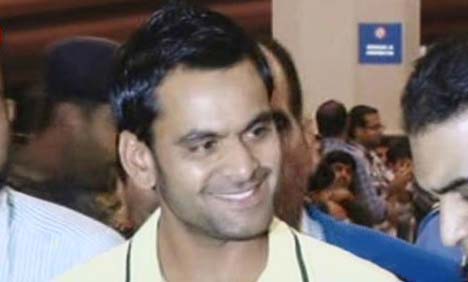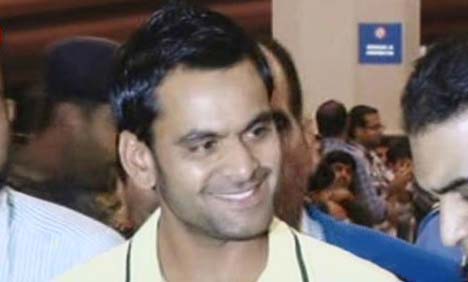 Mohammad Hafeez on Thursday stepped down as captain of Pakistan's T20 team. Talking to media here, Hafeez accepted responsibility as a captain for Pakistan's failure in WT20. "I am always available for the team and I didn't step down under any pressure", he informed reporters at the press conference.

Earlier, Hafeez and his team was under fire from former players and pundits since the crushing defeat, the first time Pakistan have failed to qualify for the semi-finals of the World T20 since its inception in 2007. Pakistan Cricket Board chairman Najam Sethi summoned Hafeez, head coach Moin Khan and the team's cricket consultant Zaheer Abbas for a meeting today. After the meeting, Hafeez stepped down as a captain while Moin Khan announced that his two series contract with the PCB was over.

The poor performance of the national team was a bow to millions of Pakistani fans all over the world. Besides, the induction of the ageing trio — Shoaib Malik, Kamran Akmal and Umar Gul — had not gone down well with the critics either as the three have looked completely out of sorts in this 'slam bang' format of the game. The inexplicable sidelining of Mohammad Talha and Sharjeel Khan too, defies logic and must be looked into. Even though Hafeez is being blamed for Pakistan's defeat, he is still being appreciated for shouldering the blame of their humiliating defeat and then also stepping down from captaincy.