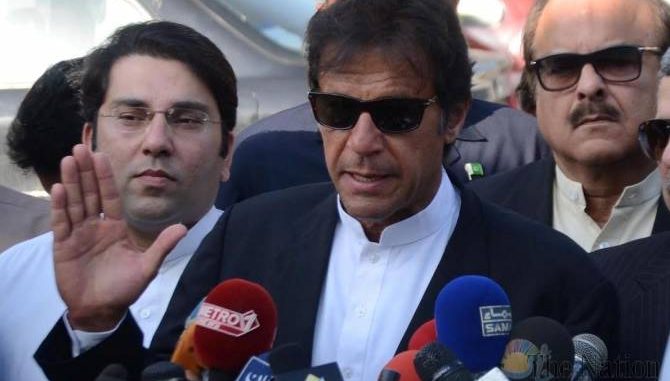 After the meeting with the chief of Pakistan Tehreek-e-Insaaf (PTI), Imran Khan, the forward block has settled down and said that they never meant to leave PTI but just had small disagreements with the chief which are settled now. They even went to the height of saying that they were members of the same house and it was just like disagreement that take place in a house full of members.

Earlier there was new that the number of PTI dissident members in the provincial assembly had risen to 20, with more coming to join the flock of the forward block. Also there were a good number of party parliamentarians in the National Assembly who also had alleged issues with the KP Chief Minister Pervez Khattak and Pakistan Tehreek-e-Insaf (PTI) Chairman Imran Khan. While talking to media outside Election Commission, Khan said Pakistan is near to real democracy after independent judiciary and media. The PTI chief termed his meeting with Chief Election Commissioner as 'very productive'. "We are ready to hold Local Body elections in KPK on 30th April and asked ECP to introduce biometric system in the polls there", Imran Khan told media persons.

Referring to the forward block he said, "I shall hold a meeting with the forward block but if they think they can blackmail me to get ministries they are badly mistaken." Khan added that they probably don't know him. He again criticized the rigging in the elections, adding "Fair elections cannot be held until those who rigged elections are punished".