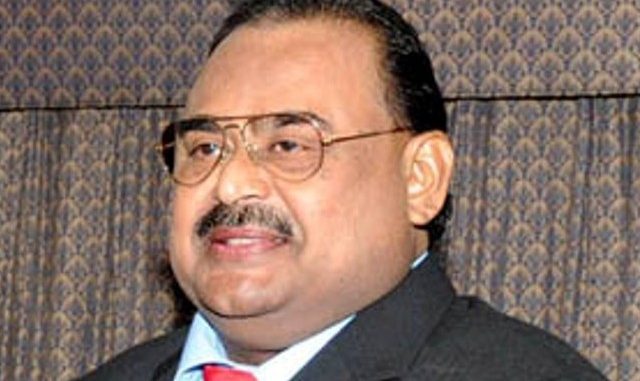 The Muttahida Qaumi Movement's (MQM) self-exiled leader Altaf Hussain, who is currently living in London claims that he can return to Pakistan anytime soon, a local channelreported.

"Mind it! I can land in Pakistan whenever it becomes necessary for me to. I have even applied for a passport", said he while tele-addressing the inauguration ceremony of the Nazeer Hussain University in Karachi this Saturday. The MQM Chief said he would move the court in case he was denied a passport. "If my passport is not processed in due course then my legal team will do what needs to be done", said the leader. Altaf Hussain brushed aside the notion that his statements are riddled with 'threats.' "I never threaten anyone, but rather only speak straight from the shoulder. I only tell the truth and shame the devil", said Hussain.

Speaking on former military ruler Gen (Retd) Pervez Musharraf's issue, he said the real culprits were those who had dismissed the government before even the former president's plane touched down. "Why is only Musharraf bearing the brunt of Article 6? Where from did all those abettors get the indemnity they are enjoying?", Hussain asked. Altaf Hussain furthered denied all allegations which were based on his idea of dividing Sindh. "I never said anything about dividing Sindh," claimed Hussain.