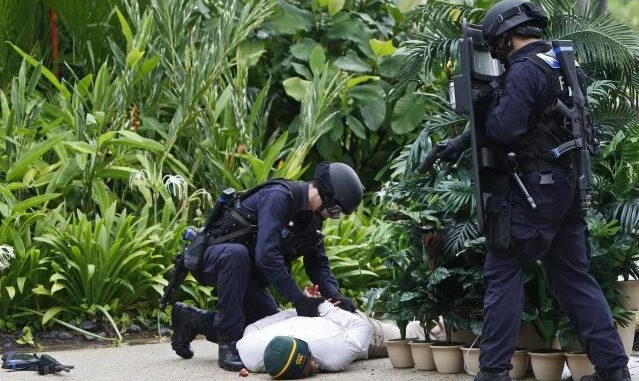 The Singaporean police have arrested a 23-year-old man who is believed to be involved in a case of outrage of modesty which occurred at a housing estate in Woodlands. This 17th April, 2014 at about 6.35pm, a 19-year-old woman was molested by a man unknown to her after he tried to befriend her at Woodlands Ave 6.

The victim immediately alerted her father who assisted to look out for the suspect at Woodlands Ave 7, where he was last seen. At about 6.50pm, the victim and her father spotted the suspect at Woodlands Ave 6 and managed to detain him with the assistance of three members of public who were in the same vicinity. Police were immediately notified and upon receiving the information, officers from Jurong Police Division responded swiftly to the scene and arrested the suspect. If the suspect is found guilty of the charges against him, he can face a jail term of up to two years or a fine or both.

Commander of Jurong Police Division, Deputy Assistant Commissioner of Police (DAC) Wilson Lim, commended the victim for being courageous in raising the alarm, and the members of public for their swift action in coming forward to assist in detaining the suspect. He advised that, if members of the public encounter such crimes, they should shout for help immediately to attract the attention of people nearby or seek help from them. They should also take note of the subject's physical description and call the police as soon as it is safe to do so.