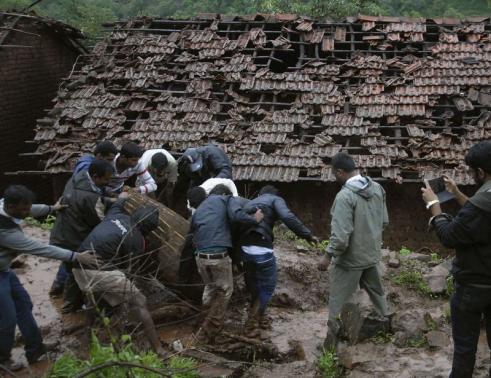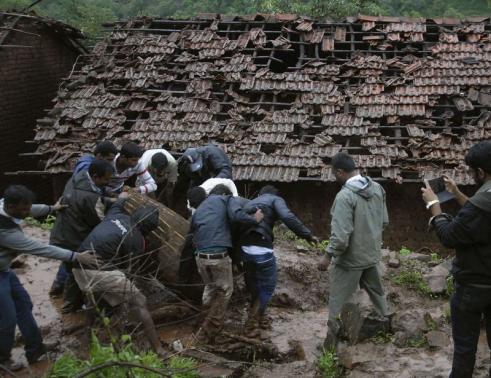 This Thursday five more dead bodies were pulled out from the landslide debris in Pune, pushing the death toll to a tragic 28. 150 people are still feared to be trapped under the enormous mound of mud and rock debris. The Home Minister Rajnath Singh visited the site of Malin village this Thursday and said, "It is a very sad incident. The district authorities, NDRF and state officials reached within three hours. The Prime Minister has expressed his condolence and Rs 2 lakh from the PM relief fund will be given to the families of the victims."

The rescue operation is in action since Wednesday in which 28 bodies were recovered whereas eight injured people were also saved by the NDRF rescuers. The injured are being treated at the nearby hospitals informed the Pune deputy collector Suresh Jadhav informed. The rescue work has been continuously in progress without any break even though the terrain is highly affected by rain. Jadhav further informed that the rescue operation was being done with utmost caution to make sure that the people who are still alive under the debris are kept safe.

According to Times of India, as many as 44 houses were crushed in Malin village, located at the foot of a hill in Ambegaon taluka, about 120km from the district headquarters here in western Maharashtra, by the massive landslide that occurred on Wednesday morning. Scores of JCB machines, dumpers and ambulances have been pressed into service to clear the rubble and shift the dead and survivors to hospitals. Prime Minister Narendra Modi had on Wednesday condoled the loss of lives in the tragedy and asked Singh to rush to Pune to take stock of the situation.