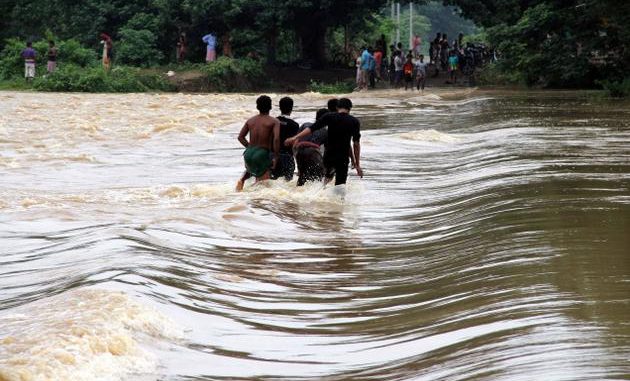 The Odisha floods have pushed the death toll to a new height of above 40 who are feared to have died in the disastrous flow of water. The number of people affected by the floods has also climbed to 32.9 lakh even though the situation is improving with receding water in many areas.

The Deputy Relief Commissioner Prabhat Ranjan Mohapatra said that the water level has decreased considerably in all rivers including Mahanadi which is a sign of improvement in the flood situation in many different areas. "Water level is receding in many rivers but the woes of people who have taken shelter on high river embankments and other places have been multiplied due to fresh rainfall," said the Relief Commissioner. He further added that many areas are also affected by the flood water from the Baitarani river which has sabotaged about 460 small villages. The downpour is reported to have affected 3, 22,163 hectares of agricultural land as well.

The director of local Meteorological centre, Sarat Sahu said that the rain and thundershower would occur at most places over north Odisha and a few places over southern parts of the state during the next 24 hours under the influence of low pressure. Whereas the Relief Commissioner has said that the intensity is low and the weather is unlikely to aggravate the flood situation. The number of people affected by the flood has climbed to over 32.9 lakh from around 28.58 lakh which was estimated earlier, the SRC office said, further adding, the number of flood-hit villages also climbed up to 5,313 located in 134 blocks in 1,381 gram panchayats spread over 23 districts.