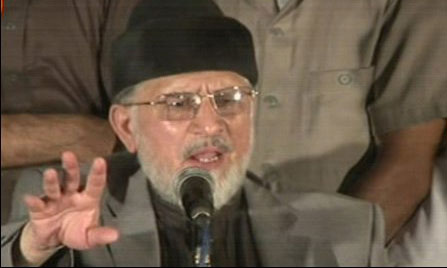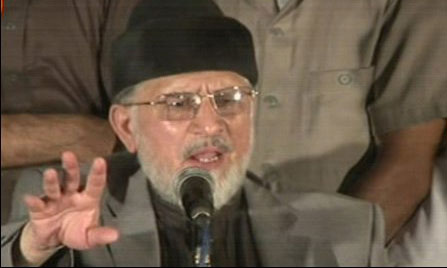 This Sunday was marked by the tribute to all those army soldiers who died in North Waziristan while fighting with the terrorists as well as a tribute to Pakistan Awami Tehreek (PAT) workers who lost their lives defending the house of their chief on the 17th of June this year. The event was organized by PAT which not only saw representatives from different political parties but also saw a sea of people who had gathered on the orders of their chief.

Many political leaders addressed the gathering including Sheikh Rasheed and the leader of Pakistan Muslim League-Q, Chaudary Peveiz Elahi. They all highlighted the importance of Imran Khan and Dr. Tahirul Qadri going together on the 14th of August to over throw the current government of Pakistan Muslim League-Nawaz.

The day ended with Dr. Tahirul Qadri addressing the sea of people who prayed with their chief for the betterment of their country and their people. He further added that he does not have properties and huge bank balances like the rulers of Pakistan. He said he thanks Allah for this and he would either lead the way towards revolution or he would prefer to get 'shaheed' in the process to bring peace for Pakistan. He asked his followers to wait for three days and then he made the big announcement. He made it clear that the 'Inqilab March' will take place on the same day as the 'Azadi March' i.e. on the 14th of August. This announcement has caused ripples in the already tensed current political situation.