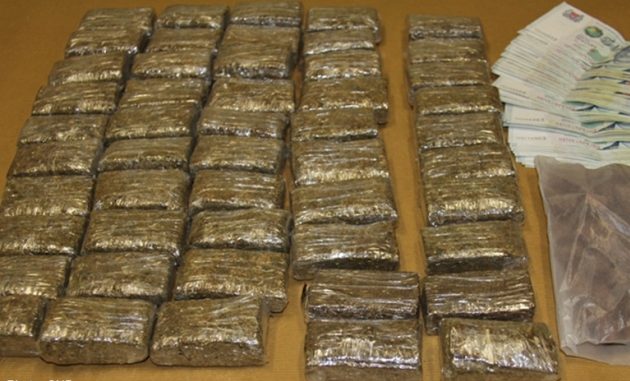 The Central Narcotics Bureau (CNB) this Tuesday captured a suspected drug syndicate leader and in the process seized about 2.625kg of cannabis and 232 grams of heroin worth a street value of more than S$103,000.

According to Channel News Asia, at around 11.30am on Tuesday morning, the officers deployed in Woodlands spotted the 51-year-old syndicate leader meeting with a suspected drug trafficker. Officers placed both under arrest, and recovered 415g of cannabis from the 49-year-old trafficker, according to the CNB media release on Wednesday. The leader was then brought to Woodlands Avenue 1, where he was believed to have hidden more drugs. 2,210g of cannabis and 232g of heroin were recovered in the various hideouts, CNB said.

Officers than headed to the residence of the suspected drug trafficker, where a small amount of Ice and various improvised drug smoking apparatus were found. A 54-year-old suspected drug abuser was arrested there, while a 55-year-old suspected drug abuser was arrested as he was approaching the residence. All suspects arrested are male Singaporeans. CNB said investigations are ongoing. Anyone convicted of trafficking in more than 500g of cannabis faces the death penalty.