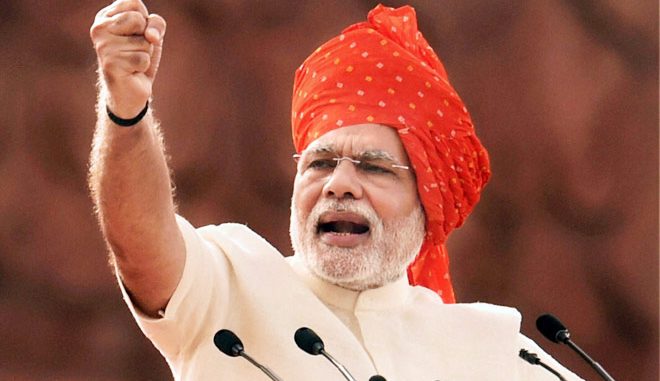 The Indian Prime Minister Narendra Modi this Thursday launched the Jan Dhan Yojana, with the aim of providing all Indians with bank accounts and removing the idea that poor can't resolve their financial problems.

Modi said the aim is to integrate every Indian to the economic system. To eradicate poverty, the country should together fight 'financial untouchability', he said. Nearly 40% of people in the country are victims of 'financial untouchability' and the aim is to end it, he added according to Hindustan Times. "… We are all aware globally about the popular Visa Card. Should we not also aspire that our 'RuPay' card becomes acceptable all over the world? Should it not also have the same credibility? After today's event, it looks like there is full possibility," Modi said after the inauguration. He further added that like the rich, the poor people will be able to use their 'RuPay' debut cards and this will help bridging the gap between the rich and the poor.

The Union Minister for Power Piyush Goyal said that "Financial inclusion has been the priority of the NDA government and extension of banking services to all households would promote savings and contribute to overall economic growth. By announcing the PMJDY, Prime Minister Narendra Modi has given the 'gift of empowerment' to the poor." He further added that this facility will provide the poor with basic banking facilities.