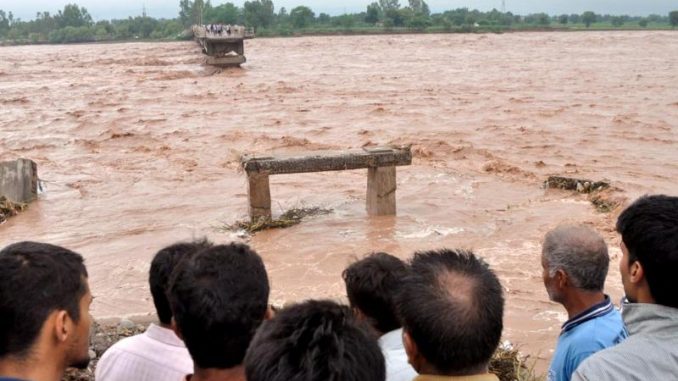 The most disastrous floods in Jammu and Kashmir proceed towards their end as the waters start to recede this Wednesday. More than 50,000 people have been rescued by the rescue teams but hundreds are still trapped whereas 215 people faced their death in the floods. "Unless the flood waters recede completely, and we are able to reach all the submerged areas, we cannot be sure about the exact toll in these floods," a top state official informed.

The water level of river Jhelum continued to recede throughout the Kashmir valley. The city of Srinagar submerged inside the flood waters during the night of Saturday and many are feared to be trapped in those areas. Since Sunday afternoon, a rescue operation is being conducted in the city which includes over two dozen residential areas. Many of the residents said that there were many cries for help which have now stopped indicating that those people have either died or have left to fate, knowing their chances of survival are bleak.

Many areas of Srinagar city that are still submerged in flood waters include Rajbagh, Jwahar Nagar, Gogjibagh, Bemina, Mehjor Nagar, Karan Nagar and Qamarwari. "Thirty one people are still missing in the landslide tragedy in which 40 people died in Panchauri area in the Udhampur district Tuesday," informed the deputy inspector general of police Garib Das this Wednesday.