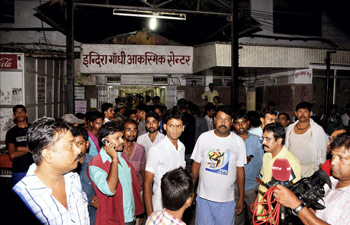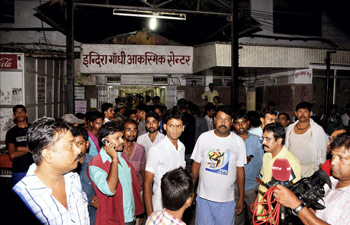 The death toll is increasing after the stampede that took place after the burning of the Ravana statue at the Gandhi Maidan in Patna rose to 33 this Saturday morning after the death of an innocent child. "The condition of at least five seriously injured people is critical," said a district official.

The union ministers Ravi Shankar Prasad and Ram Vilas Paswan are expected to visit Bihar's capital this Saturday to overlook the whole situation as well as those who are injured in the accident. The two ministers this Friday, blamed the Bihar government for not taking the appropriate measures to prevent the tragedy. They added that the government has failed to learn from the past. Last evening thirty two people fell to their death which included both women and children. Police added that at least 25 more people have been seriously injured.

The Additional Director General of Police Gupteshwar Pandey said that a probe into the cause of the stampede has been started. On the other hand, a group angry people, shouting slogans, protested at the Ramghulam square near Gandhi Maidan today. About a half a dozen vehicles were damaged and thus the police had to use lathicharge to disperse the protesters. The Bihar Chief Minister Jitan Ram Manjhi had visited the hospital where the injured are being treated late Friday. The government has ordered a compensation of 3 lakh to the family of the deceased. "The government has asked Home Secretary Amir Subhani and ADG Pandey to investigate into the incident, particularly the cause of the stampede," said an official in the chief minister's office.