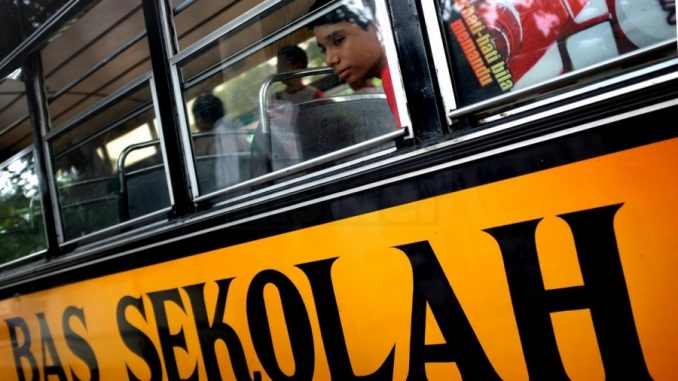 The Land Public Transport Commission (SPAD) has decided to scrap the ceiling price for school bus fares starting from the month of January next year. The chairman of SPAD, Tan Sri Syed Hamid Albar said that thru this new approach, it is up to the parents, the schools and the bus operators to determine the fares.

"We (SPAD) as the observers will ensure that none of the interested parties take advantage by imposing excessive prices. If this happens, action to cancel the operating licences can be done under the Land Public Transport Act," he told reporters in Kuala Lumpur, this Saturday. He said that he hoped that the 15,000 legal school bus operators nationwide will not make the fare increase an issue anymore. "We made the decision after considering feedback of interested parties and assessing the rising operating costs such as fuel, maintenance, repair and spareparts." Syed Hamid said the move is expected to attract more bus operators, especially those operating without licence to register with SPAD.

There are about 30,000 unregistered school bus operators nationwide. "The main reason we do this is to allow the bus operators to offer the best service to the parents. Parents have the power to determine the school bus fares based on the type of vehicles and the quality of service," he added. The Students Insurance Scheme was also set up to protect school children. SPAD will also issue a safety handbook for the school bus operators.