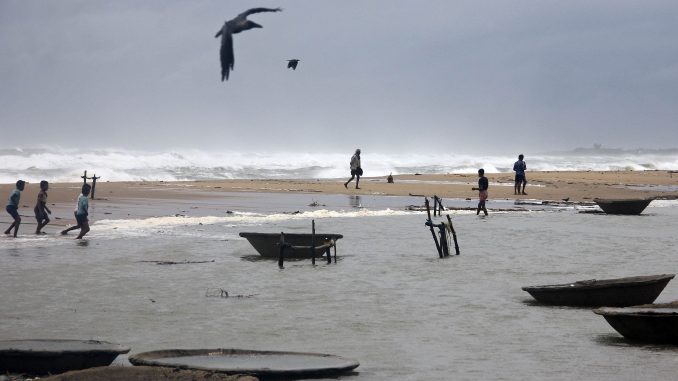 The warnings about the Cyclone Hudhud had forced the Andhra Pradesh government to be well prepared but still the Hudhud brought heavy rain and winds that lead to death of six. Cyclone Hudhud destroyed the coastal areas of Andhra Pradesh and Odisha and lead to the death of six yesterday.

"Three deaths have been reported due to impact of Hudhud. Two died after trees fell on them and one in collapse of compound-wall in Visakhapatnam and Srikakulam districts, respectively," AP Chief Secretary I V R Krishna Rao said. According to Odisha Special Relief Commissioner (SRC) P K Mohapatra, three persons including a minor girl died due to cyclone. Gajapati district is the worst affected, he added. "There is no report of damage to any major installations," Mahapatra said. A day after the destruction that included damage to the Visakhapatnam Airport, the government of Andhra Pradesh is focusing on relief operations and re-construction of the damaged buildings.

The National Disaster Response Force (NDRF) teams with personnel from various government departments, this Monday, began clearing felled trees, electricity and communication poles as well as hoardings from roads. According to The Hindu while precautionary measures did help in minimising the loss of human lives, the cyclone disrupted electricity and communication networks, paralysed transport and damaged over thousands of acres of crops. The Odisha CM Naveen Patnaik reviewed the rescue and relief operations. "We are constantly monitoring the situation and taking all possible precautions," said Patnaik.