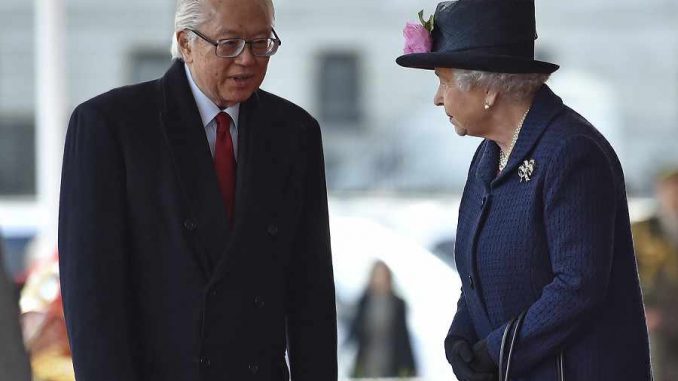 Queen Elizabeth II during a state banquet for the President of Singapore Tony Tan Keng Yam announced that the Royal Commonwealth Society of Singapore is to be re-established, and will introduce new scholarships to the United Kingdom for Singaporeans according to Channel News Asia.

She further added that the scholarships will be innovation-focused so that the Singaporeans can develop partnership with UK institutions and businesses. Singapore has several notable Commonwealth Scholars, including former Speaker of Parliament Abdullah Tarmugi and former Attorney-General Walter Woon, who will be heading the Royal Commonwealth Society in Singapore. The Queen further added that the President's visit would pave the way for both the countries to share their common interests in the future.

"Mr President, your visit is an opportunity to celebrate the links between our two countries, developed over almost two centuries. But it is also a chance to highlight common future interests, especially in education, research and innovation, the building of cultural ties and the deepening of the bonds between our people," she said. The President on the other hand, took the chance to invite the Queen on the 50th anniversary of Singapore's independence in 2015. Singapore has previously hosted the Queen three times i.e. in the years 1972, 1989 and 2006.