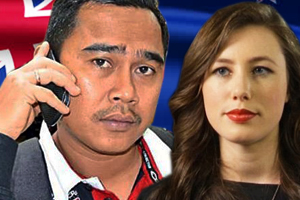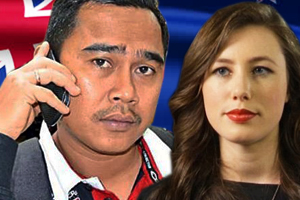 A Malaysian military envoy who sparked outrage in New Zealand when he invoked diplomatic immunity to escape a sex charge in New Zealand is expected to get back to Wellington this Saturday to face the court. Muhammad Rizalman Ismail had allegedly stalked Tanya Billingsley and attempted to rape the then 21-year-old at her home in the Wellington suburb where Malaysia`s High Commission is located.

According to Billingsley the attack occurred on the 9th of May and the police had charged him with burglary and an attempt to rape charge, both offences which can lead to jail up to 10 years. The envoy then invoked diplomatic immunity and fled to Malaysia. The case then caused uproar in New Zealand after it was made public and Malaysia then had to promise to extradite him. Fairfax New Zealand, citing unnamed official sources, said he would return to Wellington under police escort on Saturday morning and immediately be taken to court to face the charges.

According to reports, the envoy had been under psychiatric observation at a military hospital after his return to Malaysia on the 22nd of May. The New Zealand Police and also the foreign ministry have refused to confirm the arrival of the Malaysian envoy.